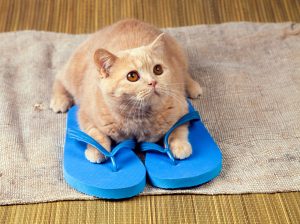 Here at the Blue Dolphin Inn & Cottages, we love animals! However, pets cannot be accommodated at the Inn — but your four-legged friend is more than welcomed at our cottages. Prior approval is needed. Please keep in mind that Blue Dolphin Inn, with the exception of our local cottages, specifically prohibits allowing pets on the hotel premises. If agreement is broken, guests will be asked to leave without a refund. Pets must be people friendly, completely house trained, and able to adapt to unknown environments. We do not want to charge guests for carpet replacement but will do so if we notice pet related damages. There is a non-refundable $50 fee which we use for flea treatment. We do this to avoid flea infestation and to care for you and our next guest. All animals must stay in their crate or kennel when unattended. 
WE LOVE TO TAKE OUR DOGS TO THE BEACH!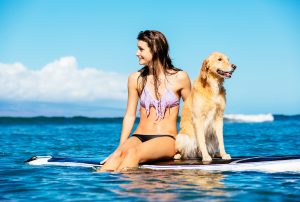 Some general rules of etiquette when taking pets to the beach:
-Cleaning up after your dog is the right thing to do! Always clean up after your dog on walks by using a poop bag or poop scooper. Help us to be pet-friendly by reminding your neighbors to do the same.
-Local law states that dogs cannot run on the beach without a leash. However, if you decide to let your dog run loose in non-restricted areas, make sure you keep a close eye. Do not let your dog visit with other beach-goers or dogs, unless welcomed.