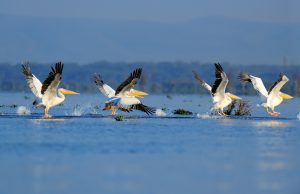 The beauty of grand isle is found in its enriched history
Grand Isle, LA. Louisiana's only inhabited barrier island has been a fishing paradise since its earliest days of use by the Chitimacha tribe. European settlement began in the 1780s while Louisiana was under Spanish rule. The government at the time divided the island into four land-grants. The original landowners developed their property into farms, eventually converting them into plantations — and harvesting crops, such as sugarcane and cotton, as well as raising cattle. Much like today, locals fished off the coast and harvested shrimp and oysters.
Pirates, including the infamous pirate Jean Lafitte, frequented the area in the early 1800s, especially in the 1830s after the construction of Fort Livingston on neighboring Grand Terre Island. Occupied by Confederate soldiers during the Civil War, the ruins of Fort Livingston is a Louisiana State Commemorative Area. Following the Civil War, plantations declined while vacation resorts started to become visible on the island, catering to wealthy families. In 1893, tourism halted when a devastating hurricane struck both Grand Isle and neighboring area of Cheniere Caminada. In 1965 the winds of Hurrican Betsy destroyed 98 percent of the town of Grand Isle.
The island rebounded, much like was seen in later recoveries from hurricanes Katrina and Rita in 2005 and the BP Oil Spill in 2010. Today, the island is home to around 1,500 locals, who make a living from the seafood and oil industries. More than 12,000 tourists visit the island annually to participate in fishing rodeos and enjoy the wide open beaches and countless bird sightings.
Come join our fishing community and home of the International Grand Isle Tarpon Rodeo!